COMMUNITY OUTREACH
USLI is committed to making a difference through community service, fundraising and volunteering, both locally and globally. Many of our programs focus on coaching, mentoring and building relationships with children in the Greater Philadelphia area.
We also respond to natural disasters and other tragedies in the U.S. and overseas. Maximizing our efforts is important to us when we take action, so we always engage with our customers to see how we can make an impact together.
USLI is committed to making a difference through community service, fundraising and volunteering, both locally and globally. Many of our programs focus on coaching, mentoring and building relationships with children and families in the Greater Philadelphia area. We also respond to natural disasters and other tragedies in the U.S. and overseas. Maximizing our efforts is important to us when we take action, so we always engage with our customers to see how we can make an impact together.
CARE2 Fund
The CARE2 Fund was established to give members of the USLI community the opportunity to request donations to charities or causes to which they have a personal connection. In 2012, the Fund was reorganized as a 501(c)3 charitable organization and renamed CARE2 Fund at USLI Inc. This allows donors to the CARE2 Fund to receive a charitable deduction for their contributions. In 2012, the mission of the CARE2 Fund at USLI Inc. was expanded. The Fund now also serves as a portal for funds raised from the community to support causes selected specifically by the Company. This allows our community members to receive receipts for their charitable contributions. Additionally, the CARE2 Fund can receive donations when anyone shops through Amazon Smile. Simply visit the Amazon Smile web page before you begin shopping, type in CARE2 Fund at USLI Inc. and Amazon Smile will donate 0.5 percent of all eligible purchases to the charity you have selected. Learn more>>
BIKE MS: City To Shore Ride For The National MS Society
Each year, USLI employees and participants from the USLI Cycling Team hit the road and ride to raise money and awareness for Multiple Sclerosis. This two-day event will take you through the flat terrain and back roads of South Jersey to the blueberry fields of Hammonton.  This event supports MS research and delivers services to those who face the challenges of MS every day so they can live their best lives. 
Blood Drives
Every year, our company hosts four blood drives in conjunction with the Red Cross. The drives are held at our facility between the hours of 7 a.m. and 12 p.m., and employees are given the time necessary to make a donation during the work day.
Breastcancer.org
On a closer front, we also raise funds for breastcancer.org located in Bryn Mawr, PA. Breastcancer.org is a nonprofit organization dedicated to providing the most reliable, complete and up-to-date information about breast cancer. Over the years, we have organized fundraising events such as Bake for Pink, craft night, kickboxing classes, volleyball tournaments, an online auction and more. USLI also donates 1 percent of all new business premium to breastcancer.org during Breast Cancer Awareness month. More about this initiative at www.pink.usli.com.
Children's Holiday Party
Each year we host a Holiday Party for the children of our employees. We also invite children from La Salle Academy and John Jenks Elementary. Each child is provided with a host, and the responsibilities of the host are to make the child feel welcome, show them around to the different activities and buy the child a gift that they will receive from Santa. We also bring the party to Family Forward Philadelphia. Family Forward is a shelter that offers families hope and gets them back on their feet. In addition to the party, we also create a "Giving Tree" that allows our community members to buy specific holiday gifts for the children living at the shelter.
Children's Scholarship Fund Philadelphia (CSFP)
We began fundraising for CSFP in 2019. CSFP is a privately-funded program whose mission is to provide children from low-income Philadelphia families with financial access to quality, safe, K-8th grade, tuition-based schools, thereby increasing their long-term economic and social success. CSFP grants need-based scholarships to children from low-income Philadelphia families, all of which are awarded by random lottery. CSFP currently serves more than 5,000 children enrolled at over 170 private and parochial schools.
Coaches Versus Cancer
For over 25 years, the Coaches vs. Cancer program, in collaboration with the National Association of Basketball Coaches, has united coaches and fans nationwide to help the American Cancer Society defeat a common enemy: cancer. USLI began fundraising for this initiative in 2019, and, through fundraising and education initiatives, the Coaches vs. Cancer program has supported the American Cancer Society in improving and saving lives from cancer in the U.S. and worldwide.
Eagles Autism Challenge
USLI supported a team of people to walk or run at the Inaugural Eagles Autism Challenge in 2018, and we continue to participate each year. The Eagles Autism Challenge is dedicated to raising funds for innovative research and programs to help unlock the mystery of autism. By providing the necessary resources to doctors and scientists at leading institutions, we will be able to assist those currently affected by autism as well as future generations.
Haiti Outreach
USLI works with Poured Out and Clean Water for Haiti to provide water filtration systems to families in Haiti. In addition, we've established a program called Hoops for Haiti. In partnership with the Villanova Men's Basketball Team, USLI donates one filter for every three-point shot made during the 2018-2021 seasons. Over 50 percent of deaths in Haiti are caused by waterborne diseases. From 2015-2018, USLI teams traveled to Haiti to install BioSand Water Filtration Systems in Haitian homes as well as water houses, which provide clean drinking water to entire villages. Our trips provided fresh water for many people, as well as employment for around two dozen Haitians. The unemployment rate in Haiti is over 40 percent. We've made an ongoing commitment to make a greater impact in Haiti by encouraging our local community to join our efforts over the next 5-10 years. Moving forward, we will focus our efforts on employing Haitians full time to contract and deliver BioSand filters for Haitians in need. So far, USLI has affected the lives of over 10,000 Haitians, and we are excited to continue and expand these efforts over the next few years. 
La Salle Academy Endowment Fund
Over several years, USLI Community members raised and donated $1.7 million dollars to La Salle Academy in Philadelphia. The money raised is the start of a long term sustainability plan which will allow La Salle Academy to continue its efforts well into the future. La Salle Academy is dedicated to educating children in grades 3 through 8 whose potential is limited by financial, social, academic, or emotional challenges, and whose parents desire, but cannot afford, a Catholic education.
La Salle Mentoring Program
In 2011, we began a mentoring program with the 5th grade students at La Salle Academy in Philadelphia. There were 15 children in the program until 2013, when another 15 were added. Each child is assigned two mentors. The group meets at our office in Wayne, Pa., and volunteers are given time off of work to be in the program. The program has a large fitness component to help the kids be more active and make healthier food choices, but the main focus is on bonding and forming strong relationships between mentor and mentee. Our goal is to mentor the students into high school and hopefully beyond.
National Bring Your Child To Work Day
This annual event gives children the opportunity to participate in a variety of educational events with guest speakers while having a great time and learning about the insurance industry. Participants include children in our community, as well as those children active in our service program with La Salle Academy and our Reading STARS students.
National Walk To End Alzheimer's
This walk is the world's largest event to raise awareness and funds for Alzheimer's care, support and research and is held annually in more than 600 communities nationwide. USLI fundraises by holding internal events and forms a team each year called the USLI Forget Me Nots that attends the national walk at Citizen's Bank Park each November.
Pack the Pantry
Food insecurity is a leading epidemic in most colleges and universities that goes unnoticed. Students from our College Help program organized a Pack the Pantry event to educate our company about food insecurity. The group collects hygiene items, snacks, toiletries and other types of food to be donated to West Chester University, Cabrini University and Pennsylvania State University Brandywine.
Reading Stars
USLI has participated in the Reading STARS program since the 2007-2008 school year. Reading STARS is a phonics-based program geared toward children that are not reading at grade level. For the past five years, our partner school has been John Jenks Elementary.
Tour De Shore Children's Foundation
Each year, USLI community members join the 65-mile bike ride from Philadelphia to Atlantic City in support of this organization. All proceeds support the Tour de Shore Children's Foundation, which supports the families of fallen first responders and children's charities in the Philadelphia and South Jersey area.
Toys for Tots
We support Toys for Tots every year and run fundraisers, fitness challenges and special events to collect toy donations. Since we've started supporting Toys for Tots, our community has been able to donate thousands of toys to less fortunate children during the holiday season.
United to Beat Malaria
We have partnered with the United Nations Foundation's United to Beat Malaria (formerly Nothing But Nets) campaign since 2006. United to Beat Malaria provides bed nets and other lifesaving anti-malaria tools to protect some of the world's most vulnerable people. Malaria is particularly devastating in Africa, where it is a leading cause of death among children. In fact, there are 10 new cases of malaria every second. Every 60 seconds, a child in Africa dies from a malaria infection. USLI fundraises each year to support United to Beat Malaria in its mission to end malaria worldwide. Join us by making a donation! Just $10 can send a net and save a life.
Urban Creators
USLI is committed to promoting respect, equality and opportunity. Urban Creators is a Philadelphia-based grassroots collaborative, focused on building resilience and self-determination and effecting real change in Philadelphia neighborhoods. All donations will assist Urban Creators in building a greenhouse, installing a water filtration system, as well as increasing the number of meals prepared and distributed by 12th Street Catering to North Philadelphia residents.
Vanguard Vocational Program
Since 2005, we have partnered with the Vanguard School in Paoli, PA. as part of its Community Vocational Program. Vanguard serves children with Autism and Asperger's Syndrome. Students from the program come to our company two days per week for job training and coaching. Each student is assigned a coach and an assistant coach to guide them during their time here. The majority of our students have gone on to attend college or have secured gainful employment. Our coaches report having a lot of personal satisfaction from working with the students and helping them overcome the obstacles that might have prevented them from obtaining employment.
Year Up
Year Up is an organization that seeks to close the opportunity divide by providing urban young adults with skills, experience and support to empower them to reach their potential through professional careers and higher education. Year Up achieves this mission through a one-year intensive training program that provides low-income young adults, ages 18-24, with a combination of hands-on skill development, college credits and corporate internships. 
USLI started working with Year Up in January 2015. To date, we have worked with 10 students from the program, and we will also be participating in their Mentoring Program.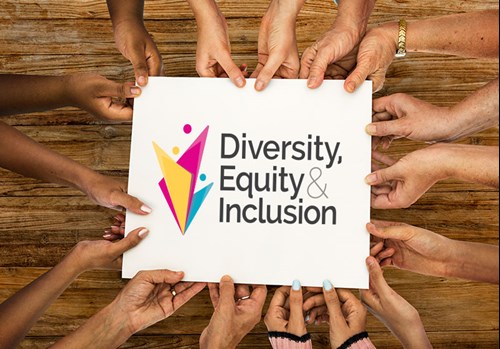 Dedicated to Creating a More Diverse Community and Culture
At USLI, our goal is to strengthen our community and culture by representing and embracing all ethnicities, nationalities, disabilities, genders, religions and sexual orientations. We understand that it is imperative to educate ourselves about and immerse ourselves in others' realities, acknowledge our biases and challenge ourselves to look beyond our worldviews. Within our community, we continue to move conversations about diversity, equity and inclusion forward to ensure every employee has a sense of belonging, a voice and a seat at the table.